What you see above is one of many anatomical diagrams of first generation furbies made by (former?) MIT student Kelly Heaton. The rest of the diagrams can be found here.
Apparently they were used in some sort of hideously brilliant wall of horror.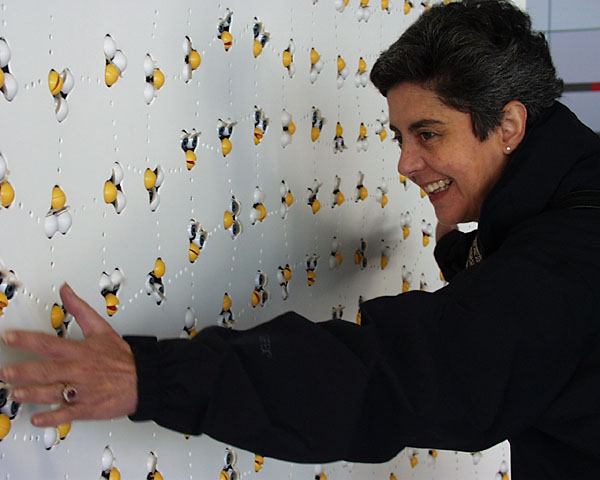 Details regarding this terror matrix can be found here.
It's always the case where I find cool engineering stuff and I'm all "WHOA WHO DID THIS" and then damn near every time I find out it's by some group in the MIT Media Lab.
Not getting into MIT will always be my greatest despair in life. (╥_╥)
On the bright side, I came across this because I was doing research for a lot of my upcoming Furby-based projects including an animatronic, wearable Furby mask and a controllable Furby mounted on a hexapod. I don't need to go to school on the East coast and form a pretentious taste for giant red sea cockroaches to make cool ish. Get hype.